Green Building
From our very beginning, Lauten Construction has implemented sustainable building practices.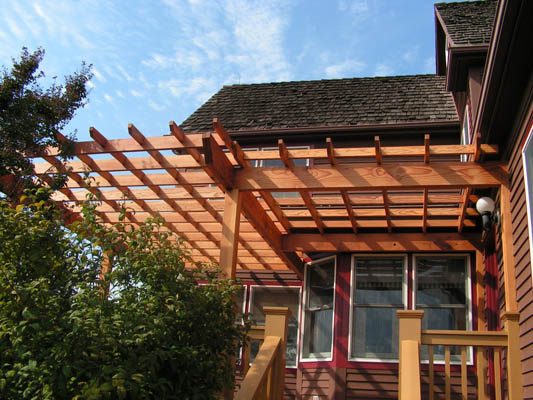 Remodeling is the original "green" building since it leverages the embodied energy of existing infrastructure (roads, public transportation, utilities and neighborhood amenities).
As the "green scene" has developed, we recognize that a homeowner's goals and lifestyle have a significant impact on how efficient and economical a home truly becomes. The design and construction of the house is the starting point, and from there one's habits and choices dictate the way that design is utilized.
Taking advantage of materials derived from sustainable sources, Lauten Construction explores the following areas when we refer to green building and encourage our clients to think about how they will actually use their homes:
Lifestyle Choices
Energy Efficiency
Indoor Air Quality
Life Cycle Costs of Buildings
When we remodel, taking built structures from the past and upgrading them for current and future needs, we are being mindful of existing resources and adapting them for use in new ways (adaptive re-use).
The design phase of a building project is the key time to make good decisions related to sustainability. Key elements affecting resource efficiency are; the size of a building, structural components, solar orientation, siting and location.  We also consider mechanical systems, insulation, ventilation, windows and doors, appliances, and materials. These are the kinds of things we will talk about to make your project as sustainable as possible.
We have the ability to perform before and after energy audits on our remodeling projects. Give us a call to discuss the exciting possibilities of this new tool for measuring the effectiveness of your home improvements.
In 2010 we completed a LEED (Leadership in Energy & Environmental Design) certified, Silver,  new home in a Traditional Neighborhood in Purcellville, which has a classic Craftsman exterior design.  This new home incorporates many energy efficient and healthy home technologies, and is available for tours by appointment.