Home Design
When you're ready to build a new home in Leesburg, VA or in the Loudoun County area, Lauten Construction is ready to help.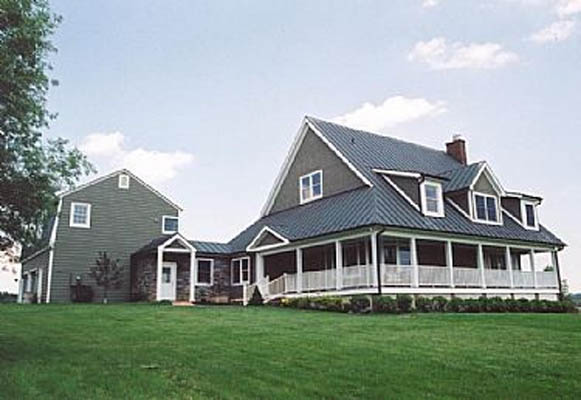 Our Design / Build Approach has evolved over three decades of intensive collaboration with our clients.
In the past, the most conventional approach to planning a building project is to hire an independent architect to draw up plans, then obtain "bids" from several builders. This approach too often results in beautifully designed projects that never get built because real cost information came into the picture too late to be useful in planning.
Our Design / Build Approach puts the builder, the homeowner and the designer/architect on the same "team", collaborating from the beginning stages of the project. As the builder, we are responsible for providing both the initial design and subsequent construction services.
Because we are involved from the beginning, we can provide real cost information. With accurate input about costs from the initial concept, the design can be based on a realistic budget which has room for all of the Owners' needs, some of the wants and at least a couple of wishes!
 This approach is not for everyone. It can take longer, requiring more involvement and decision-making. In our experience, we find that the Design / Build Approach ultimately leads to a more satisfying project, arrived at through the cooperative efforts of all parties involved.
For more information about our home design and building approach, click here or give us a call at 540-338-5341.
The design phase of a building project is the key time to make good decisions related to sustainability.
Key elements affecting resource efficiency are the size of a building, structural components, solar orientation, siting, and location. These are the kinds of things we will talk to you about to make your home design project as sustainable as possible.
When you choose Lauten Construction as your new home designers, we'll take all the following into consideration to ensure the sustainability of your home:
Energy-efficient heating and cooling
Home orientation
Solar panels
Insulation
Energy-efficient windows and doors
Sustainable building materials
And more
Every new home construction project is completed using the same high standards and with great pride. In addition, we involve you in all aspects of the home design and build process—guaranteeing the end result is the home of your dreams.